Mr Raab will deputise for Mrs May, with both being supported by the Cabinet Office Europe Unit led by Olly Robbins - just days after pro-Brexit newspapers reported Mr Raab had demanded Mr Robbins be "reined in" and the former was "taking back control".
May will this week meet Austrian Chancellor Sebastian Kurz, Czech Prime Minister Andrej Babiš and Estonian Prime Minister Jüri Ratas.
Discussions at today's Cabinet meeting will focus on implementing the government's Modern Industrial Strategy, making sure the government delivers a Brexit deal works for every corner of the United Kingdom, and discussing the pivotal role of Local Enterprise Partnerships (LEPs) in boosting growth and prosperity across the Northern Powerhouse.
Britain's Prime Minister Theresa May listens to the Emir of Qatar Sheikh Tamim bin Hamad al-Thani at the start of their meeting at 10 Downing Street, London, Britain July 24, 2018.
Raab met Michel Barnier, the EU's chief negotiator, for the first time on Thursday and is due to go to Brussels next week for more discussions.
There will be no net reduction to staff numbers in Mr Raab's department, she said.
Labour Brexit spokeswoman Jenny Chapman said: "Dominic Raab has been sidelined by the Prime Minister before he has even had the chance to get his feet under the table".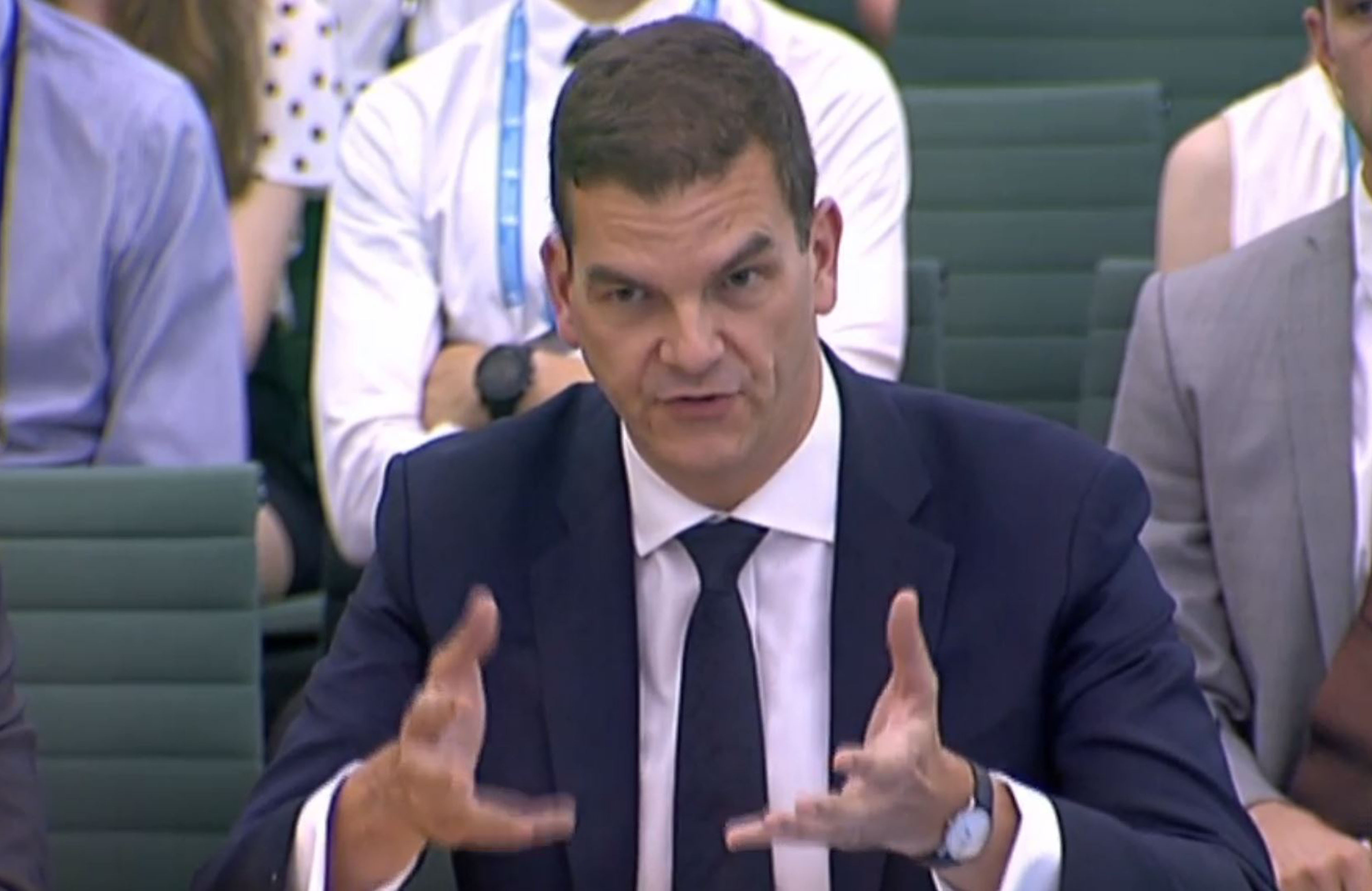 The Prime Minister's Europe adviser Olly Robbins gives evidence to MPs
Leave Means Leave co-chair Richard Tice said: 'Mr Robbins has been trying to seize control of negotiations for months and he has finally succeeded.
"This is absolutely devastating news to the 17.4 million people that voted to leave the European Union as we now look set for Brexit In Name Only", said Richard Tice of campaign group Leave Means Leave.
His special adviser, Stewart Jackson, who also left his job, has gone further, implying there was a "conspiracy" to stall talks and shut out his department from Brexit preparations as they were drawing up plans for a clear Brexit.
At one point, committee member and former culture secretary John Whittingdale suggested an unamused Robbins and Raab switch places "because in actual fact you are the Secretary of State and you are being supported by your official sitting next to you".
The 38-page white paper sets out plans for an EU (Withdrawal Agreement) Bill to be brought forward after Parliament has approved a deal reached during ongoing negotiations in Brussels, to ensure its implementation in time for the March 29 2019 date of Brexit.
"We know DExEU is a huge waste of money".
Mr Hancock told the health committee: "Any responsible government needs to prepare for a range of outcomes, including the unlikely scenario of a no-deal [Brexit]".
More news: TMZ: Demi Lovato rushed to hospital for heroin overdose
More news: Has Yankees' Gary Sanchez reached first base yet?
More news: Hundreds of Syrian 'White Helmets' evacuated by Israel to Jordan